The Related knowledge Of A New Type Hydraulic Briquette Making Machine
Author: Admin View: Post Time: 2018 / 01 / 22
Gongyi Lantian machinery factory specializing in the production of hydraulic briquette making machine, has more than 20 years of production experience, provide high quality products and excellent service for you, here is the hydraulic briquette machine related knowledge by our factory provide for you, if you want to know more, please contact us, we will be patient to answer your questions.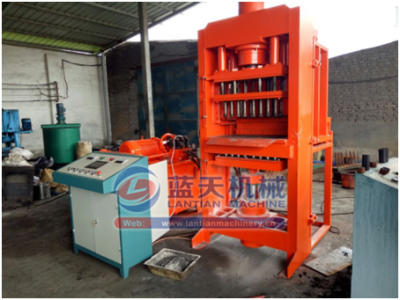 Brief introduction of hydraulic briquette making machine:
(1) Our this hydraulic briquette making machine is special for pressing any dry powder( the sawdust, charcoal powder, coal powder or other powder materials)into different shaped and different sized tablet briquettes with fixed length which can be 5-15cm.
(2) The outlet shapes of hydraulic briquette making machine can be round tablet, cubic, rhomboid, triangular, cylinder, square, cone, convexity, concavity and others with word, logo, pattern, and other special shapes.
(3) Hydraulic briquette making machine is hydraulic type, so it has large pressure to press better quality charcoal briquettes. People use those products cooking or warming. BBQ food is very popular in Vietnam,Jordan, Germany, India, Iraq.
Raw material requirement of hydraulic briquette making machine:
(1) Raw material: different kinds powder materials.
(2) Raw material of hydraulic briquette making machine diameter: less than 3mm.
(3) Raw material moisture: 8%-15%
(4) Other technique: we also can offer water-proof formula and instant ignite to our customers for free.
---
If you are interested in our products , please send inquiry to our email:Alisa@lantianmachine.com
---