The Detailed Structure Introduction Of White Coal Manufacturing Machine
Author: Admin View: Post Time: 2018 / 01 / 25
The structure introduction of white coal manufacturing machine:
Our white coal manufacturing machine is divided into five parts: main body, transmission part, feeding part, punching part, and transport part. And every part works together in order to provide a stable and reliable performance.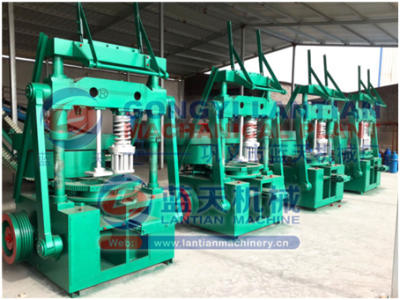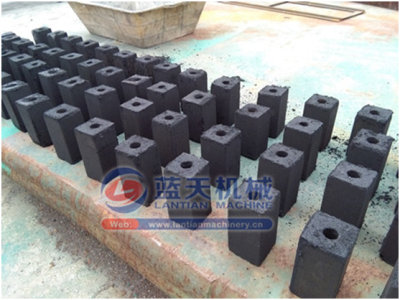 (1) Frame: consist of platen, engine base, forming the skeleton entity.
(2)Transmission part of white coal manufacturing machine: composed of motor, belt pullry, gear, transmission shaft, etc. The motor make the gear shaft rotating through belt pulley, and through two gears pass to axis, and then by a pair of bevel gear and the axis of rotation to drive the dial, and then pass to the four panel movement.
(3) Feeding parts of white coal manufacturing machine: consist of spindle, hopper, agitator. It will strike by axial gear mixer, beaten charcoal and load mode barrel.
(4) Punching parts: it is meanly consist of four slide, sliding beam, punch, punch holder, punch pin, activity pressure plate, end of activity mode, spring, etc.
(5) Conveying parts of white coal manufacturing machine: consist of transmission rack, belt pulley, support, conveying belt, etc. The conveyor belt random rotation then the shaped charcoal briquettes come out of the body, the adjustable screw on the conveyor rack can adjust the tightness.
Gongyi Lantian machinery factory specializing in the production of white coal manufacturing machine, has more than 20 years of production experience, the production of high quality products, preferential prices, long service life, provide the perfect pre-sale and customer service service for you, to win the praise of customers at home and abroad, is worthy of your new manufacturer, welcome you to buy!
---
If you are interested in our products , please send inquiry to our email:Alisa@lantianmachine.com
---