Shisha charcoal machine
Author: Admin View: Post Time: 2016 / 12 / 20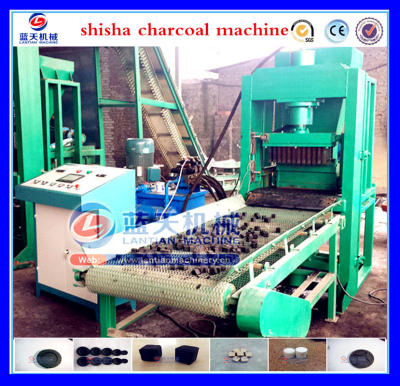 Product Description
The final shisha charcoal machine production show: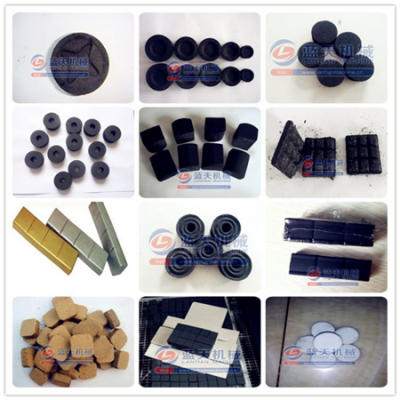 1.Introduction of shisha charcoal machine
It is a machine can press charcoal powder into small tablets, round shape, cubic shape, strip shape,ringlike shape, etc, also it can press with special words, company name, brand name, telephone number, etc. Good charcoal powder from coconut shell, bamboo, hard wood can pressed into high quality shisha charcoal, no harm to health.
(1) Hydraulic type:
This machine is our patent product, which researched and developed by our engineers for 2 years.
Compared with mechanical type, some features as follows:
(1) it has larger pressure, also pressure can be adjusted, so it can press different raw material: charcoal powder, coal powder, sawdust, salt, fertilizer, etc.
(2) it has manual and automatic operation two kinds, so more flexible and simple.
(3) pressure, speed, punching times, shisha charcoal heights all can be adjusted.
(4) the whole machine includes main machine, electric control cabinet(PLC), hydraulic cylinder and outlet conveyor belt.
(5) if for 25*25*25 mm cubic shape, it can press 48 pieces per time; if for 33mm round tablet, it can press 30 pieces per time; The punching times is 7-11 times one minute. So it can press about 20000 pieces one hour.
Hydraulic shisha machine: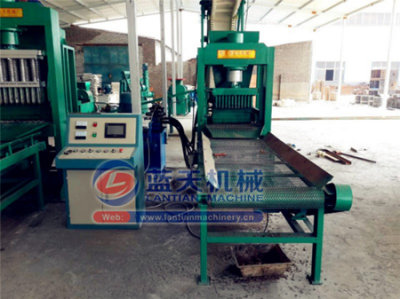 India customer round cubic shape shisha tobacco making machine: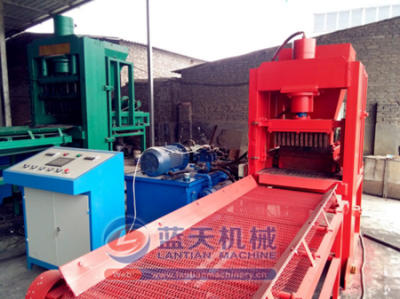 (2) Mechanical type:
Mechanical shisha charcoal machine is a very matured machine of our factory, we manufactured it for many years. So I guess most of them know this machine before.
Specific requirement:
For 33 mm round shape, It can press 9 pieces per time; for 25*25 square shape, it can press 12 pieces per time, the punching times is 20-24 times one minute, so it can press about 15000 pieces one minute.
Indonesia customer Bamboo charcoal tablet press machine: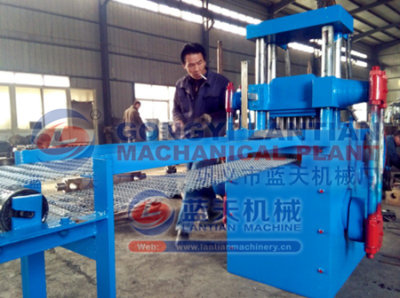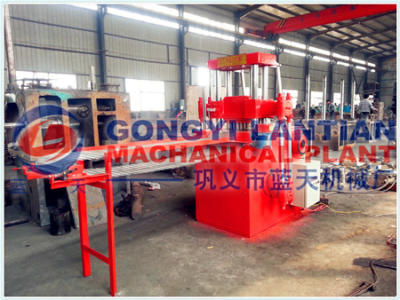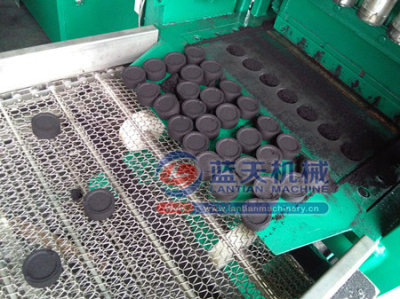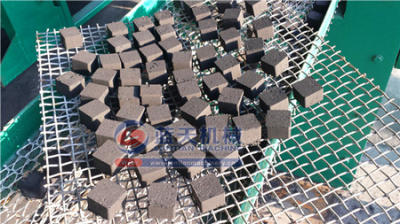 4.Features of molds of shisha charcoal machine:
The mold material is chromium steel, the feature is high hardness, wear-resistant, corrosion-resistant and not rust, the service time is 3-4 years (8 hours working time per day). The mold use wire cutting process technology, so the mold size is very precise.
Mold shape and size can be customized according to customers special demands, for example square shape, round shape, strip shape, heart shape or others.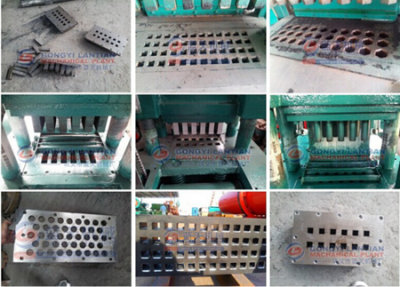 5.Main parameters of shisha charcoal machine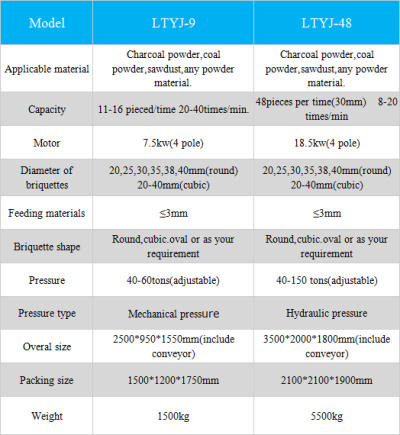 6.shisha charcoal machine production line:
Raw material----carbonizing----crushing----mixing----molding----drying.
In order to make good quality shisha charcoal, we need pay attention some pointers as follows:
1. Raw materials: Hard wood charcoal, coconut shell charcoal, bamboo charcoal are good materials for shisha charcoal.
2. Shisha charcoal machine: Only good quality shisha charcoal machine can produce good quality shisha charcoal,our machine are patented products, we have hydraulic and mechanical two types for your choosing.
3. Binder formula: It needs to confirm the binder formula should be natural, smelless, nontoxic,so it can ensure shisha charcoal good quality. Because our factory has many years experience in this field, so we have different kinds binder formulas, also they are low cost, easy get in market.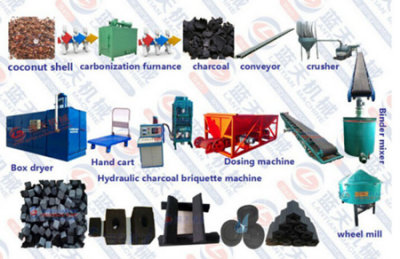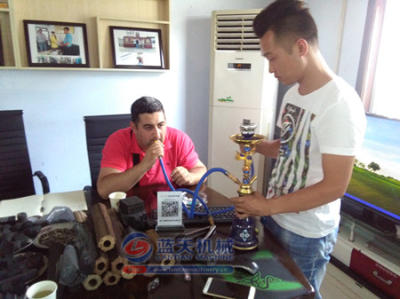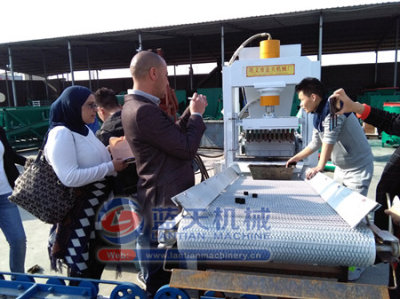 Packaging & Shipping
1 Firstly, all the machines will be wrapped up with plastic firm.
2 Then we will use wooden or iron box to put machines according to the size and weight and the machines will be put in a fixed container without collision and rust.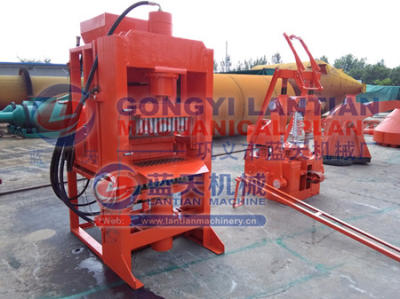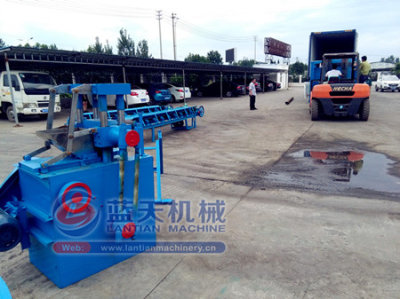 Bank slip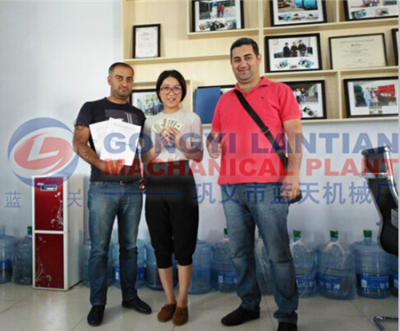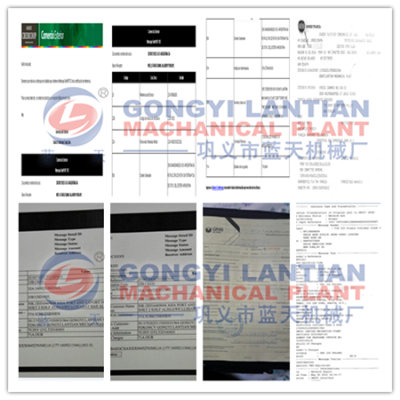 Factory
1. Established in 1980s, our company covers an area of 100,000 square meters which includes 66,000 square meters of workshops. We have the most advanced technology, most strict process, from material purchase to the finished products, all strictly according to the national quality inspections standards.It mainly specilize in charcoal making machine, sawdust briquette machine,briquette machine,powder making machine,extruder machine, BBQ machine,honeycomb briquette machine,carbonization furnace,heat pump dryer and so on.
2. As manufactures, we have more than 30 years of experience, our products all achieved patent certificates, and our company has many times achieved the title of honer: " Observe Contract and Keep Promise" " Quality Trustworthy Product" "Good After-sales Service Reputation", etc.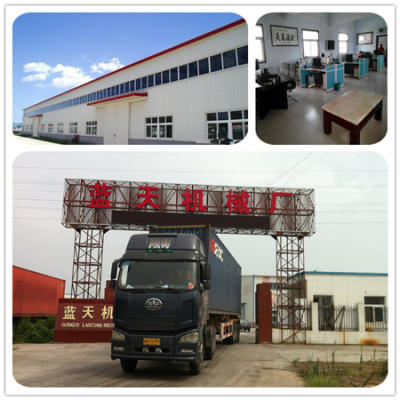 Contact
If you want to visit our Chinese factory, please note our city name, Zhengzhou city.
Our air port name is : Zhengzhou Xinzheng International air port.
Train station name is: Zhengzhou (Zhengzhou north) train station.
---
If you are interested in our products , please send inquiry to our email:Alisa@lantianmachine.com
---