The Raw Material And Brief Introduction Of Ceramic Power Briquette Machine
Author: Admin View: Post Time: 2018 / 01 / 31
The brief introduction of ceramic power briquette machine:
(1). Our this ceramic power briquette machine is special for pressing any dry powder( the sawdust, charcoal powder, coal powder or other powder materials)into different shaped and different sized tablet briquettes with fixed length which can be 5-15cm.
(2). The outlet shapes of ceramic power briquette machine can be round tablet, cubic, rhomboid, triangular, cylinder, square, cone, convexity, concavity and others with word, logo, pattern, and other special shapes.
(3). Ceramic power briquette machine is hydraulic type, so it has large pressure to press better quality charcoal briquettes(smooth surface and higher height). People use those products cooking or warming. BBQ food is very popular in Vietnam,Jordan, Germany, India, Iraq.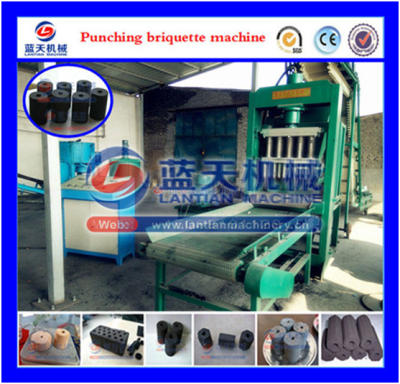 The raw material requirement of Ceramic power briquette machine:
(1) raw material: different kinds powder materials.
(2) raw material diameter: less than 3mm.
(3) raw material moisture: 8%-15%
(4) The binder formula of ceramic power briquette machine: we have 6 kinds binder formular, we will add liquid or dry powder according to your raw material.
(5) other technique: we also can offer water-proof formula and instant ignite(combustion-supporting) to our customers for free.
Gongyi Lantian machinery factory in response to the national call to production of new type ceramic power briquette machine,Ceramic power briquette machine in the production process is smokeless and tasteless, provide a healthy working environment for workers, produce products of high quality, low price, our customers can request the production of various types of ceramic power briquette machine, to meet all the requirements customer, our plant equipment exported to the United States, India, Bangladesh and other countries, if you need the ceramic power briquette machine, Gongyi Lantian Machinery Factory is the best choice for you.
---
If you are interested in our products , please send inquiry to our email:Alisa@lantianmachine.com
---