Hydraulic Coal Briquette Punching Machine
Author: Admin View: Post Time: 2016 / 12 / 19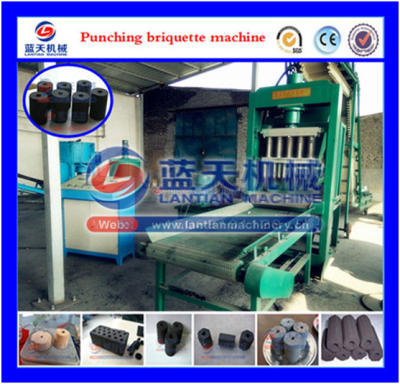 Product Description
The final Hydraulic Coal Briquette Punching Machine production show: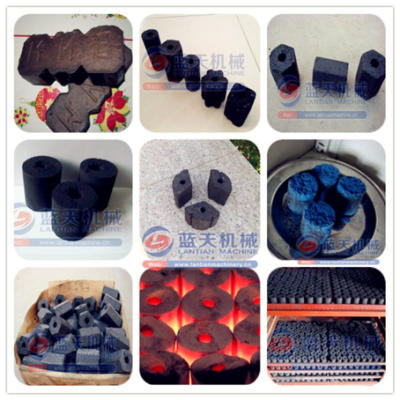 1.Brief introduction of Hydraulic Coal Briquette Punching Machine:
(1). Our this hydraulic briquette making machine is special for pressing any dry powder( the sawdust, charcoal powder, coal powder or other powder materials)into different shaped and different sized tablet briquettes with fixed length which can be 5-15cm.
(2). The outlet shapes of hydraulic briquette making machine can be round tablet, cubic, rhomboid, triangular, cylinder, square, cone, convexity, concavity and others with word, logo, pattern, and other special shapes.
(3) It is hydraulic type, so it has large pressure to press better quality charcoal briquettes(smooth surface and higher height). People use those products cooking or warming. BBQ food is very popular in Vietnam,Jordan, Germany, India, Iraq.
2.Raw material requirement of Hydraulic Coal Briquette Punching Machine:
(1) raw material: different kinds powder materials.
(2) raw material diameter: less than 3mm.
(3) raw material moisture: 8%-15%
(4) binder formula: we have 6 kinds binder formular, we will add liquid or dry powder according to your raw material.
(5) other technique: we also can offer water-proof formula and instant ignite(combustion-supporting) to our customers for free.
(6) Size of final briquettes: 20-60mm(round); 20-60mm(square), hexagon(30-60), or customized.
(7) Shape of final briquettes: square shape( 20*20*20mm;25*25*25mm;25*25*15mm), round shape (diameter:20,25,30,33,35,38,40,43mm), hexagon(40*40*80mm),or customized.
(8)Size of feeding materials: 40-80 mesh.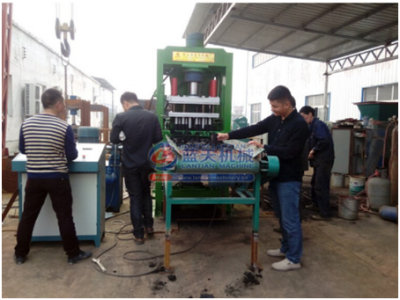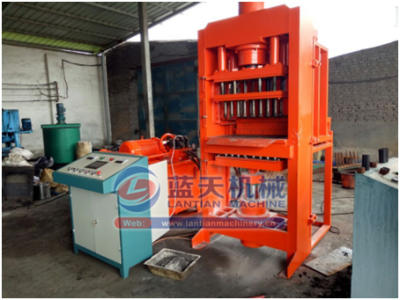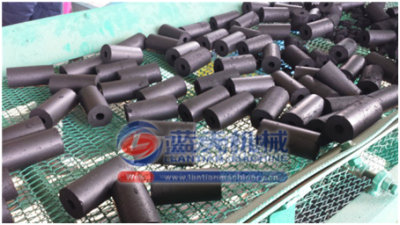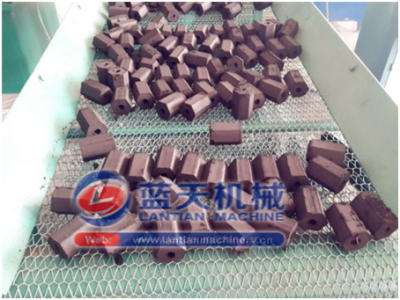 This hydraulic type machine includes four parts: briquette machine, PLC (electric control cabinet), hydraulic cylinder and outlet belt:
3.The paramater of Hydraulic Coal Briquette Punching Machine:

Note:(1)Capacity:30pieces/time; 7-8times/minute.(2)Main motor for hydraulic oil pump: 15kw (3)Material feed motor: 2.2kw (4)2m Discharge conveyor motor: 0.75kw (5)Press type: hydraulic (6)Pressure: 30-180tons (adjustble)
4. Moulds of Hydraulic Coal Briquette Punching Machine:
Lantian series molds are multifarious, also can be customized according to your demands. Besides, molds can be changed easily. Changed into different molds, you can get different products.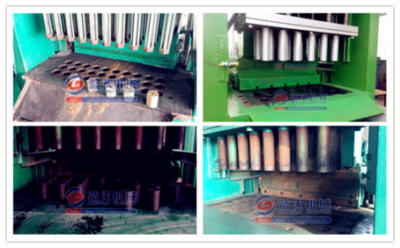 5.The total production line of Hydraulic Coal Briquette Punching Machine:
(1)Coal briquette machine production line:
Coal powder---binder mixer---crusher and mixer---conveyor belt---dosing machine---briquette machine---dryer
(2)Charcoal briquette machine production line:
Carbonization furnace---charcoal crusher---binder mixer---wheel mill---conveyor belt---dosing machine---briquette machine---box dryer.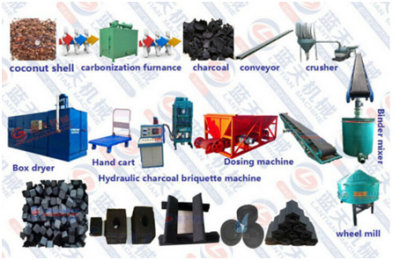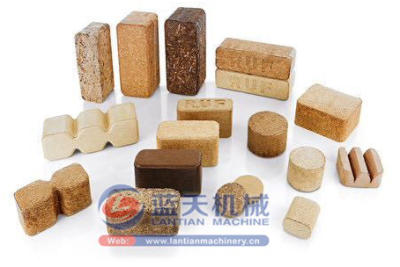 My customer: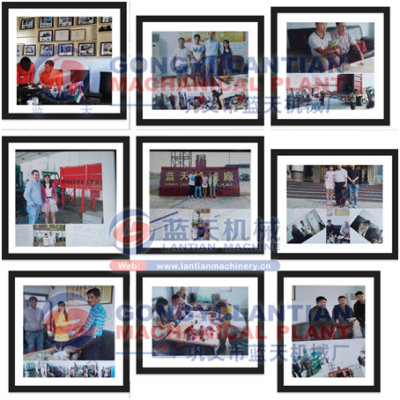 Factory
1. Established in 1980s, our company covers an area of 100,000 square meters which includes 66,000 square meters of workshops. We have the most advanced technology, most strict process, from material purchase to the finished products, all strictly according to the national quality inspections standards.It mainly specilize in charcoal making machine, sawdust briquette machine,briquette machine,powder making machine,extruder machine, BBQ machine,honeycomb briquette machine,carbonization furnace,heat pump dryer and so on.
2. As manufactures, we have more than 30 years of experience, our products all achieved patent certificates, and our company has many times achieved the title of honer: " Observe Contract and Keep Promise" " Quality Trustworthy Product" "Good After-sales Service Reputation", etc.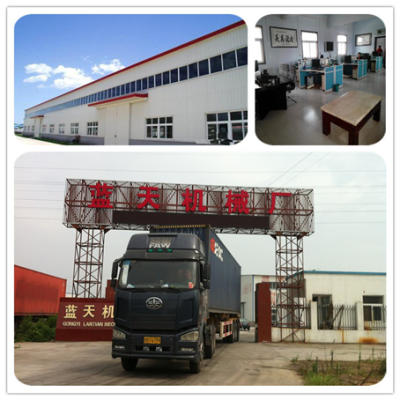 Contact
If you want to visit our Chinese factory, please note our city name, Zhengzhou city.
Our air port name is : Zhengzhou Xinzheng International air port.
Train station name is: Zhengzhou (Zhengzhou north) train station.
---
If you are interested in our products , please send inquiry to our email:Alisa@lantianmachine.com
---